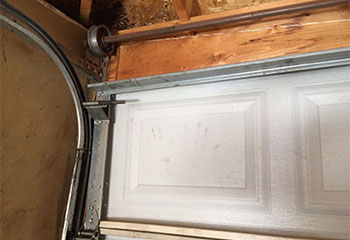 Cable Replacement
Customer Issue: Broken garage door cable.
Our Solution: The customer's son tried to hold the door in place while it was trying to open, and the cable came off the drum and snapped. When we removed the damaged piece it was clear that the spring itself was also damaged, so we carefully replaced both with more durable units.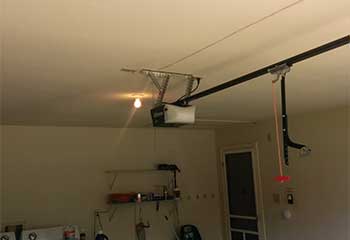 Opener Repair
Customer Issue: Door wouldn't close all the way.
Our Solution: The customer's Chamberlain C400 chain-drive opener was causing the door to leave a gap each time he closed it. We adjusted the unit's travel limit setting and made sure that the door completely sealed the garage when it closed.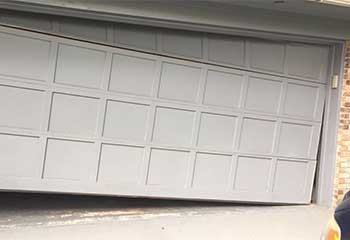 Door Off Track
Customer Issue: The track was completely bent and the door got off.
Our Solution: We replaced the track and re-aligned the door.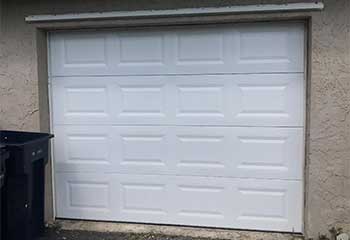 New Garage Door
Customer Issue: New garage door.
Our Solution: We installed a new single wooden Clopay door.
Broken Spring
Customer Issue: Broken spring.
Our Solution: We installed a brand new set of springs and tested the door.